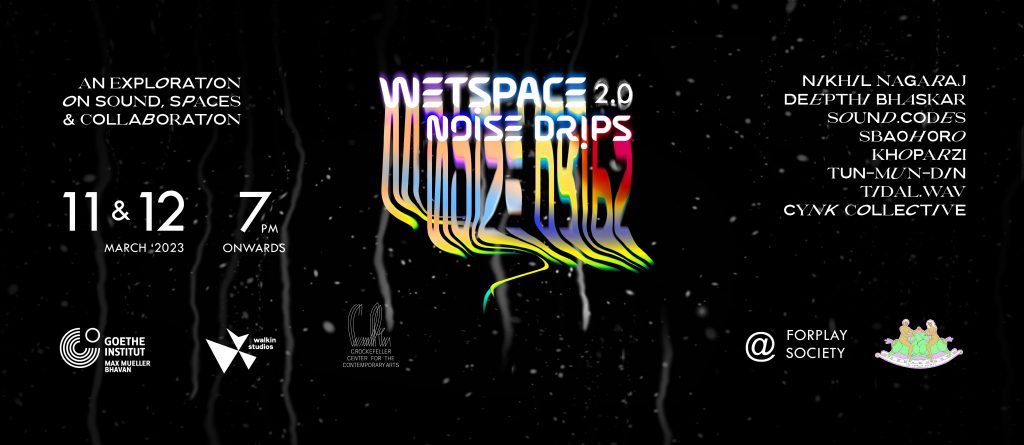 This is the second iteration of a 2 day live immersive sonic event that focuses on creating space that is open for varied performances that explore spatiality. We create an immersive audio-visual expereince that fosters a new ethic of listening, engaging and composing in a space-time sound-field. Wetspace is an invocation to produce an intimate acoustic chamber where sounds, thoughts, ideas and instruments can float up and lie beside us.
As the name suggests, this series started as a noise event that expanded in scope to include field recording concerts, installations, DJ sets and lasers. The intention is not not just to create 'sounds' but to find periods of intense silence, moments of complete surrender to sound, and conditions for artistic collaboration. It is an invitation to produce together a potent moment that separates itself from the surrounding space-time.
Wetspace Noise Drips is curated by Walkin Studios. The current edition will take place in Forplay Society, Fort Kochi supported by Goethe Institut Bangalore.