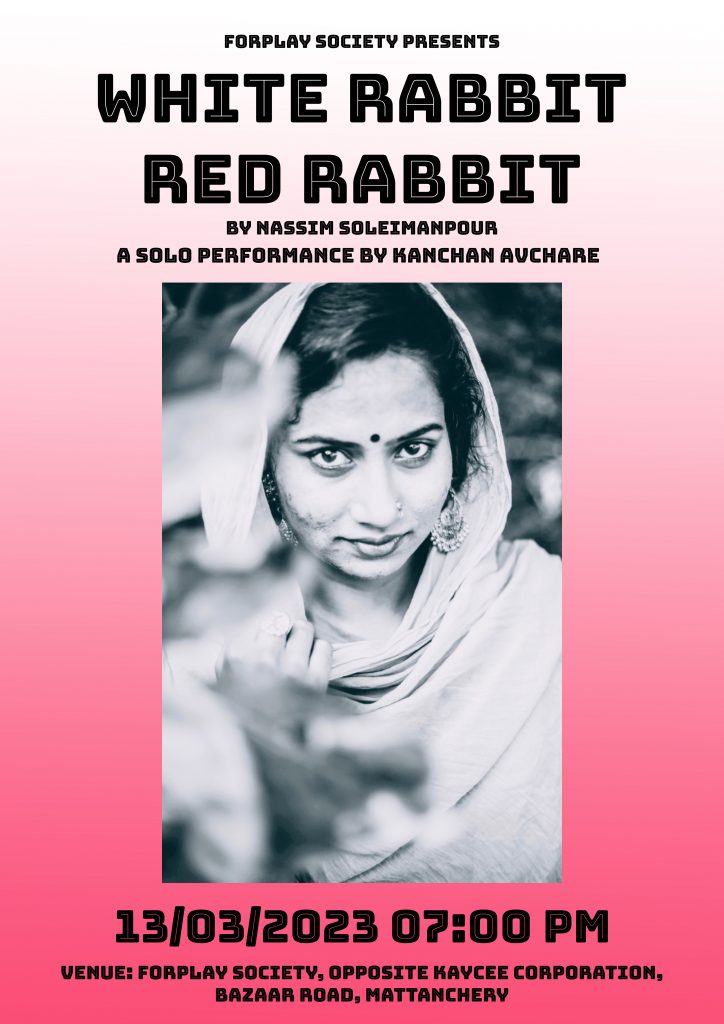 Kanchan Avchare's White Rabbit, Red Rabbit is a solo performance devised by Nassim Soleimanpour , the performer will only be handed the script and props at the beginning of performance, and its a performance done without rehearsal on the spot.
Kanchan Avchare is a theatre maker and performer based in New Mahe, Kerala in her arts space called Rayaroth Theatre House.
She is trained in Kalaripayattu and works in creating work with minimalism keeping elements of fire, water, air and earth in her performances. She is a solo performer by heart but does experimental works using sites for issue of migration with ensemble casts.