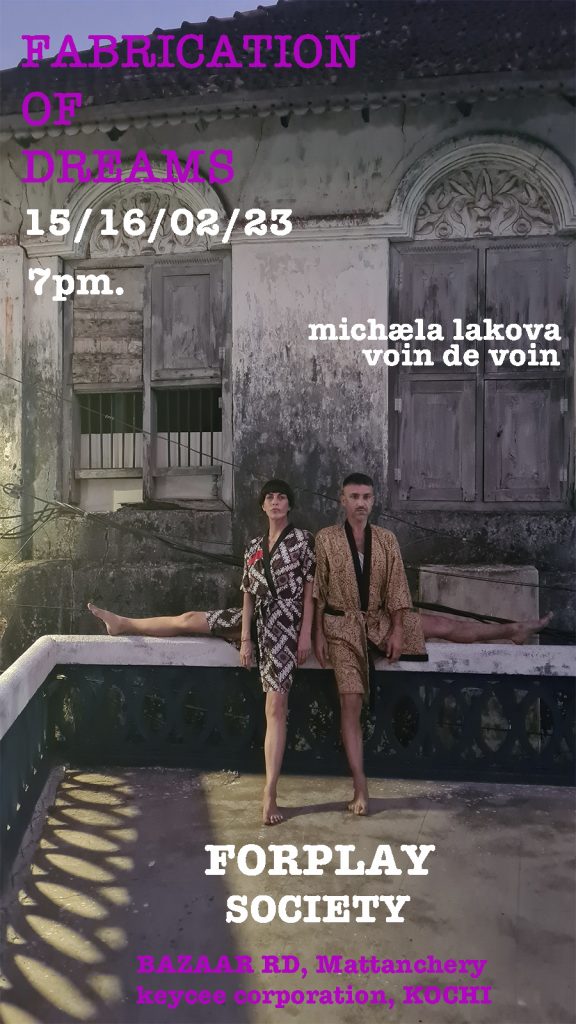 Departuring from the idеа of creating a common space for accumulating knowledge, learning and unlearning, healing and repairing.
The patches of fabrics re-tail the history of colonization nowadays. The act of deviation and hijacking of dreams along the lives of many, a new order to fabricate a better life elsewhere.
In our work, we hear voices of labor and exploitation, telling forgotten (hi)stories. A fishnet of words and collective imaginations regaining new prospects and agency in the postcolonial context. Can the process of decolonization be subjected to our desire for common futures?
Attributions by Mickey Yang, Lili Reynaud Dewar, Lyoudmila Milanova, Kinga Kielczynska, and Sabine Reinfeld.