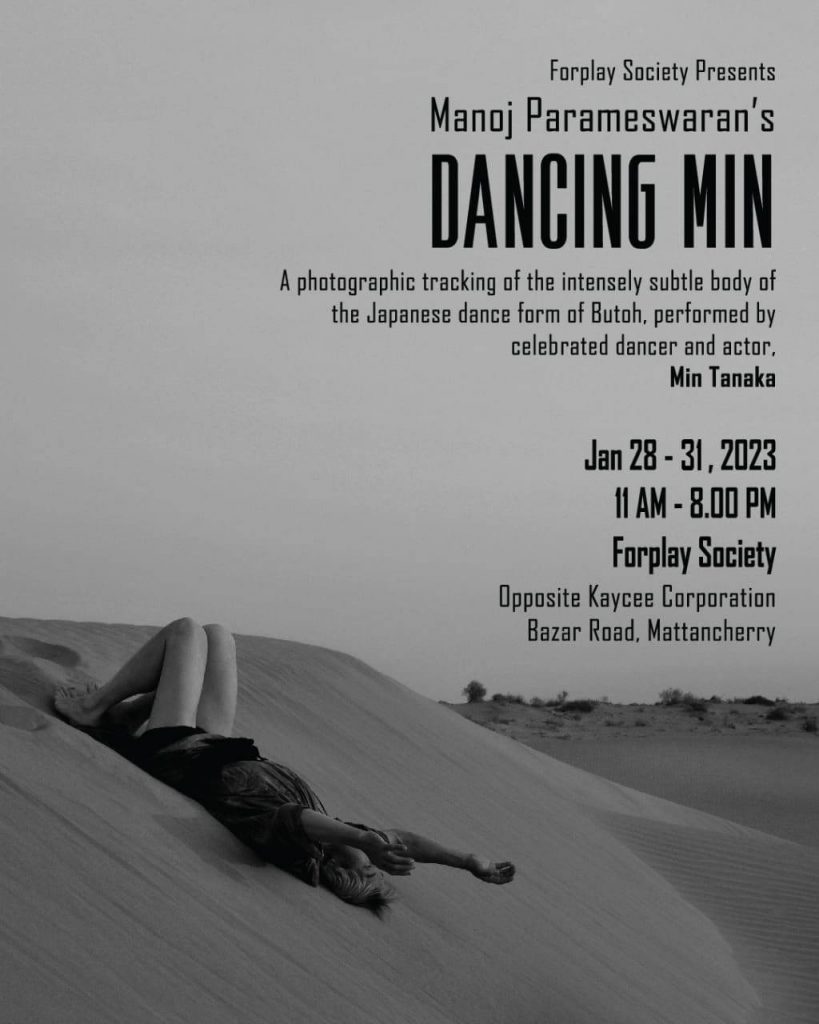 Forplay Society Presents
Manoj Parameswaran's
Dancing Min
A photographic tracking of the intensely subtle body of the Japanese dance form of Butoh, performed by celebrated dancer and actor, Min Tanaka
Date: 28 – 31 January, 2023
Time: 11:00 AM – 8:00 PM
Venue: Forplay Society l Opposite Kaycee Corporation l Bazar Road l Mattancherry
Manoj Parameswaran is a visual artist and photographer. His attempts to capture stories in stills, encompasses an expansive range of subjects – stories of real-life people, art, life, and culture.
Manoj's interest in performing arts photography was shaped by his travels and journeys across India, where he spent long lengths of time observing and exploring the field of performing arts and artists from a diversity of disciplines and dimensions.
The past decade has Manoj patiently documenting and restoring the ancient works of Koodiyattam, Kerala's traditional performance art which combines complex elements of dance, ritual and theatre; with scholar, performer and exponent, G. Venu of the performance laboratory, Natanakairali.
'Dancing Min' is Manoj's most intimate body of work, where he spent time tracing and tracking the sensitive contours of the ancient Japanese dance form Butoh through the performance body of Min Tanaka.