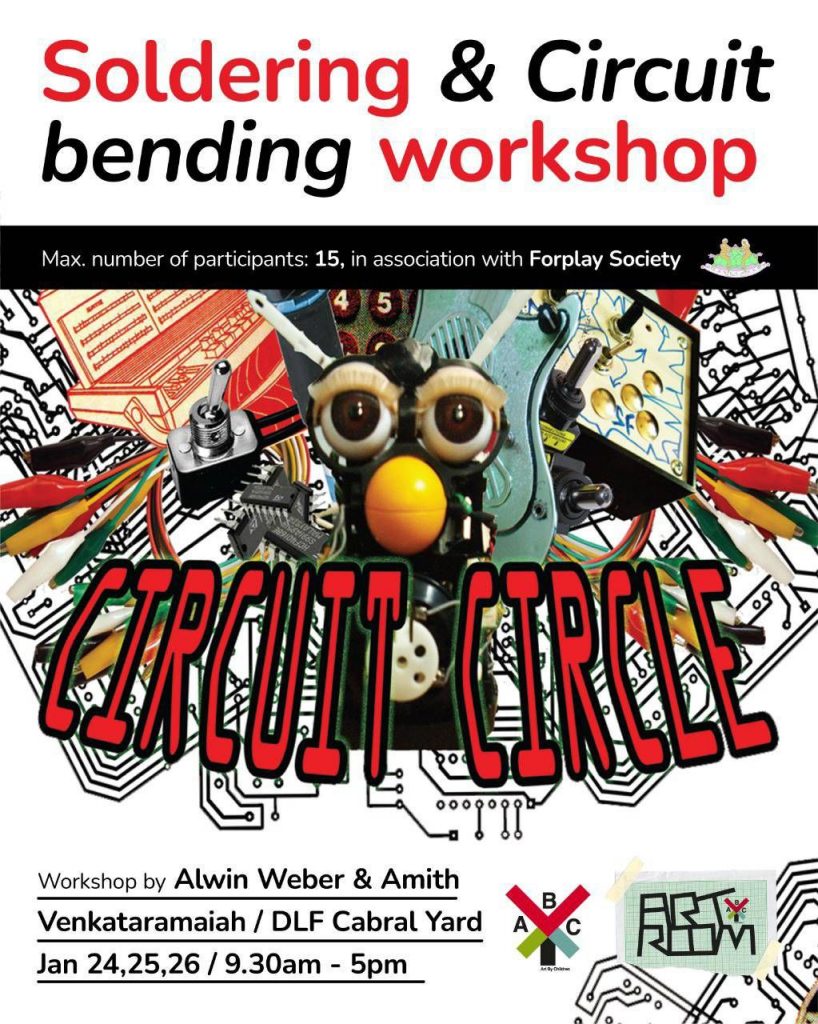 Albin Weber; Soldering electronic instruments and noisemakers "CircuitCircle" – behind this synonym stands Dresden-based musician and media artist Alwin Weber. Participants in the workshop use soldering techniques to create various electronic instruments and noisemakers.

Amit Venkataramaiah; The workshop is designed for training the sensitivity of the ear and make a small custom object to generate soundscape. By testing the resonance of all the found objects through contact mics, the participants will see how each of the sounds go with each other and what the possible soundscapes can be to develop sonic sensitivity. Finally by developing a DIY instrument and soundscape of the participants choice.
The Forplay Society is a contemporary art project of the C.Rockefeller Center, Walkin Studios and Forplay Productions and the workshop program is conducted with our partner Kochi-Muziris-Biennale / ABC Program at the Biennale workshop area at Cabral Yard, right outside Aspin Wall.