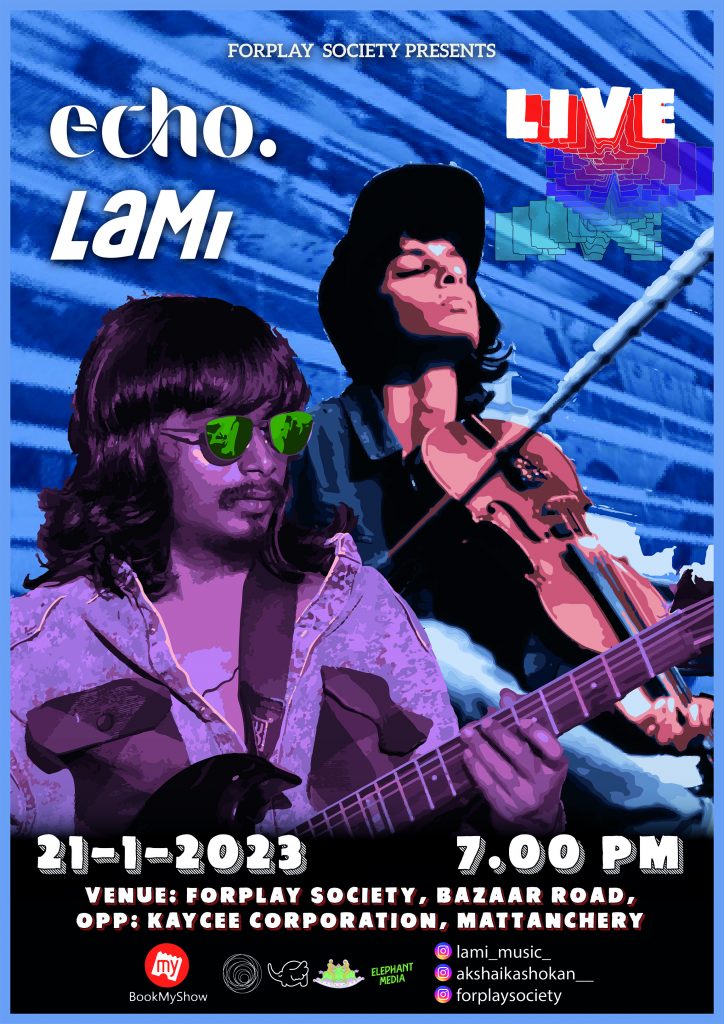 For their first collaborative performance Echo. and Lami will present an electro acoustic set with improvised pieces.
Echo. is present in the live music scene of Kerala for the past 8 years. Apart from his solo explorations with guitar and vocals he has worked along with major bands like Metaphors, Arounds, Joker Blues, and Gowwli. Echo likes to create music that moves people and finds his influence in rock, folk and more.
Lami is a violinist, music composer from Kochi who works across multiple disciplines. Worked with the folk fusion band Pahiya, later shifting her attention towards production & design of sound. Her works are experimental, mostly genreless mixing electronic and acoustic instruments, vocals, samples, noises, ambiences & sounds from surroundings in her tracks.