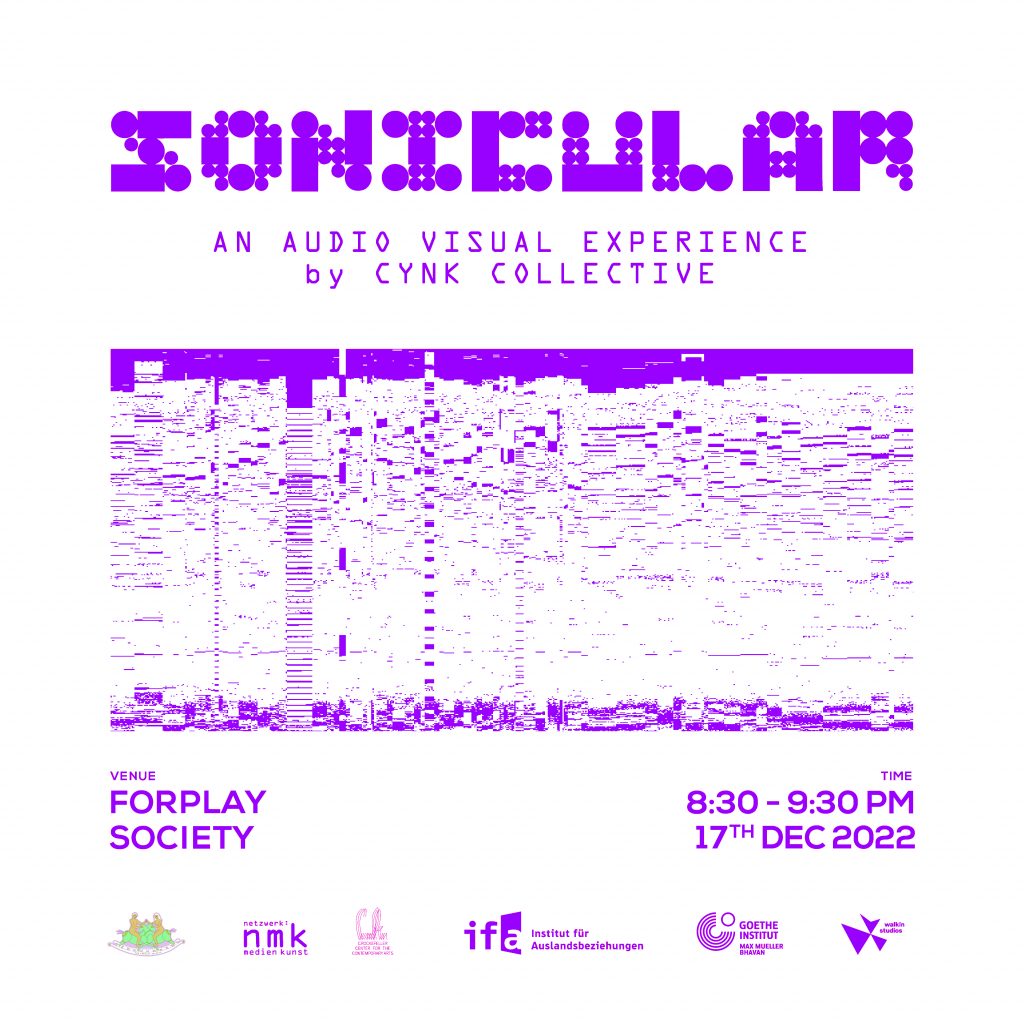 An immersive set where the line between the audience and performer blurred. The role of stage or set is devised to let the audience indulge into the experience. 'Chaos' is the base element for this audio-visual experience. 'Chaos' is a term adopted by the field of physics in the last 20 years or so to describe inconsistencies and nonlinearities found in many natural phenomena.
The sounds are made through pure data and diy gadgets that produce a different set of sounds each time. These gadgets are then interconnected to let the performers interact with each other. The visuals are made to ease into the experience, and have touches of physical motions.
Cynk Collective:
Cynk is a collective of 5 artists from various contemporary art practices. Our skill set as a collective is diverse, ranging from projection based installations, using interactive gadgets, audio installations/performance and building large scale sculptures. We share a collective vision towards creating immersive experiences by combining technology and performance driven by discourse.
Cynk is comprised of Amyth Venkataramaiah, Kaldi Moss, Amyth Venkataramaiah, Vivek Chockalijngam.
Free admission / Donation