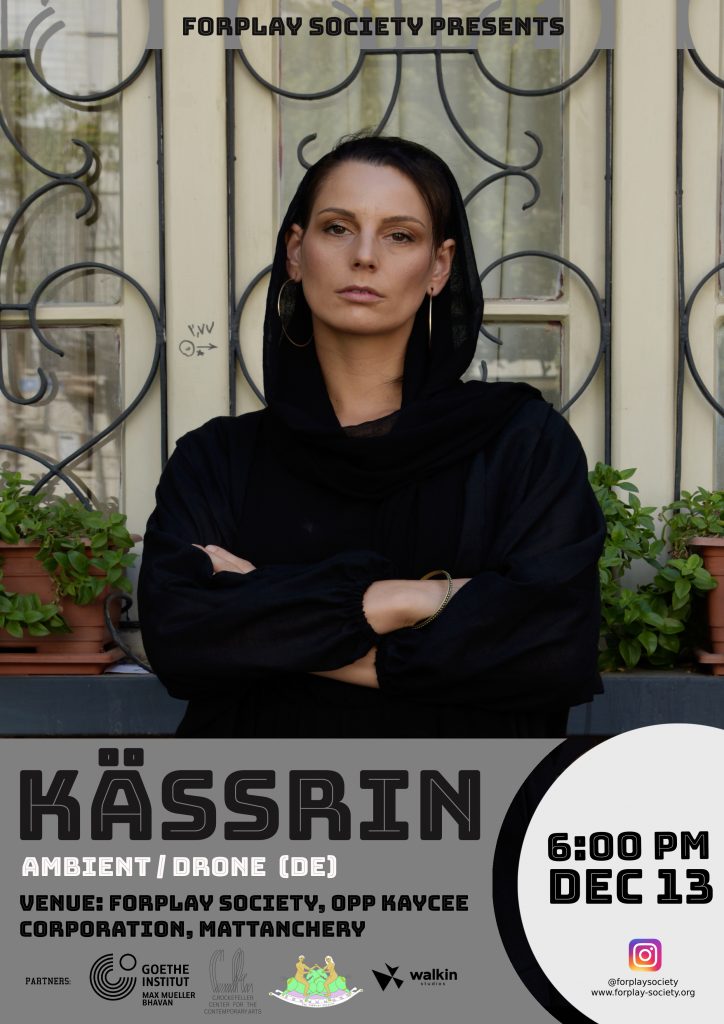 Since the beginning of her academic education the focus of her artistic research lays on sound art. Thereby the handling of ordinary items and the reaction to existing structures is the priority.
With her installations she links to architectonic elements, embraces them and tries to use available energies.
In creating her sound objects or instruments, she combines things and materials like household items or construction material. In performances, the artist interacts with these objects and instruments and creates a sound atmosphere by recording and looping the generated sounds.

Lambert, born 1987, studied fine arts at the HBKSaar from 2012 to 2018 with a semester abroad at the Academy of Arts in Tallinn, Estonia, (2016) and a following postgraduate studies (Meisterstudierende) under Prof. Andreas Oldörp (2018-2020).
Before that, she completed an apprenticeship as a media designer and is still working in this field.
Currently bangaloREsident at ISRO in collaboration with Goethe Institut Bangalore.