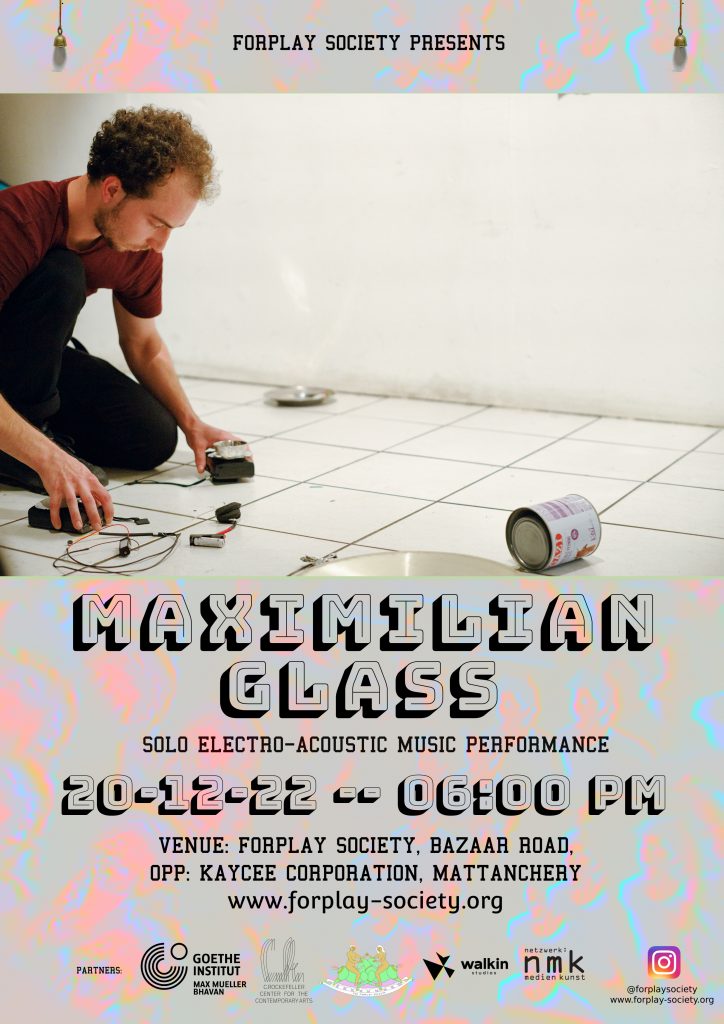 The Berlin based sound artist Maximlian Glass will perform live at the Forplay Society on dec 20th! Free admission // Donation
Maximilian Glass is a Berlin based sound artist, improviser and composer. He interprets playback devices as musical instruments, creates feedback-systems and plays objects. Beside solo, duo and ensemble concerts he works on installations and as a free radio artist in scenarios of site-specific interactions.
Maximilian Glass has been activ as curator since 2014, establishing new concert and performance formats and experimenting with and in installations and exhibitions. From 2018 to 2021 Glass was working on the artistic direction of SEANAPS Festival (Leipzig). Since 2019 he is co-creator at NNOIFestival (Zernikow). Furthermore he runs his own imprint called DAIZY & HOLY, a compilation featuring 26 international artists who crossed his paths was released in 2020.